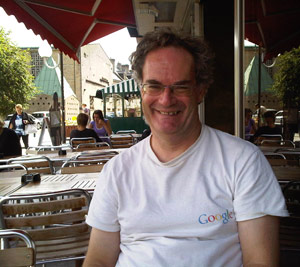 I did my history PhD at the University of Bristol and subsequently taught at the University of South West England, Glasgow University and Winchester College. I am a fellow of the Royal Historical Society and a member of the British Commission for Military History and now work freelance as a writer, tour guide and presenter.
Author
Among my history titles I have written on the battles of Agincourt, Bosworth, Stalingrad and Leningrad, and in After Hitler, provided an account of the last days of the Second World War in Europe. I am also the author, with Malcolm Underwood, of The King's Mother (a biography of Margaret Beaufort, mother of Henry VII), with Philippa Langley, The King's Grave: the Search for Richard III and with Philippa Gregory and David Baldwin, The Women of the Cousins' War.
Media work
I have been a consultant to a number of TV programmes, including Channel 4's Richard III: Fact or Fiction, the History Channel's Warriors series, the National Geographic's Mystery Files and Russia Today's The Children of Stalingrad. I have also been interviewed on the BBC's Today programme and appeared on Melvyn Bragg's In Our Time.
Battle plans
I am fascinated by timeless themes of military history: leadership, morale and motivation at moments of crisis – and how people respond to challenges against the odds. I have worked closely with veterans of the battle of Stalingrad and siege of Leningrad – and their stories of fortitude and resolve in desperate circumstances remain deeply moving. In my medieval titles, most recently my biography of the Black Prince, I am drawn to the age of chivalry, and the remarkable esprit de corps and camaraderie that bound together its foremost fighters.